Bariatric Care – Weight Loss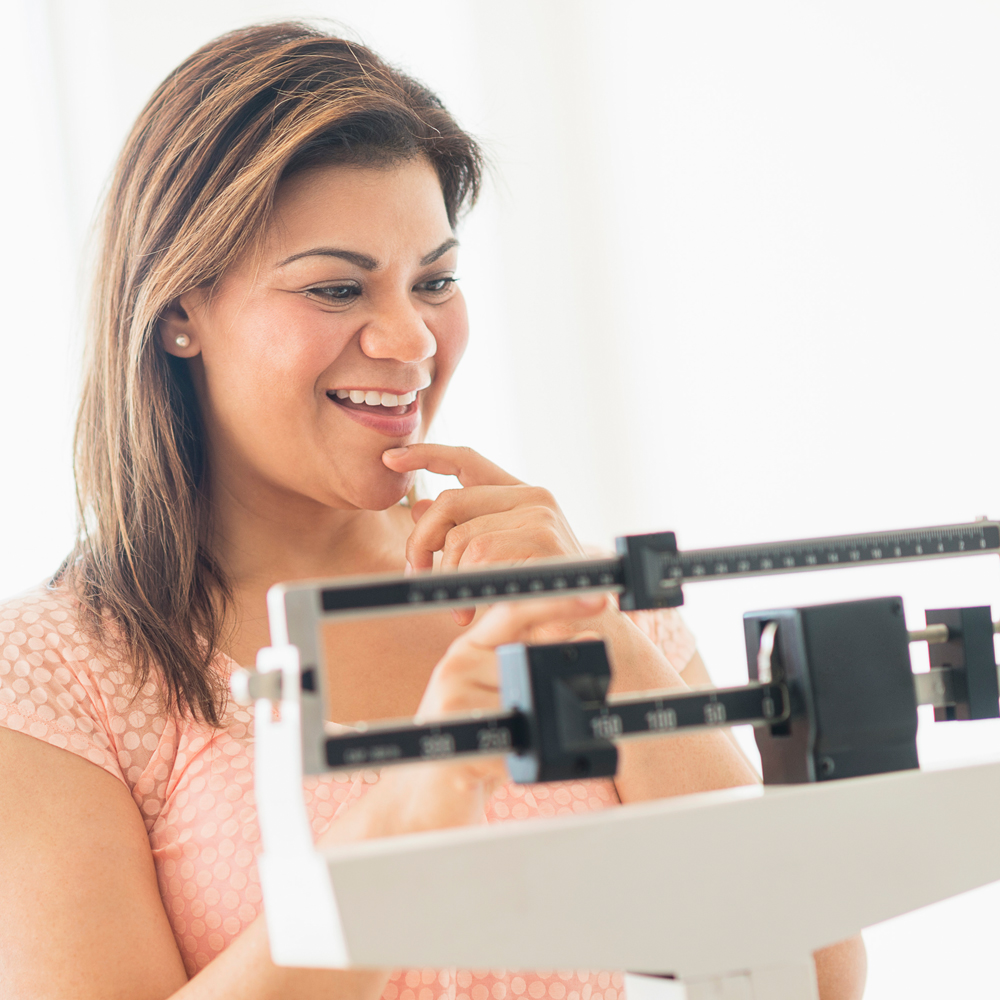 To understand bariatric surgery, it is important to be able to recognize obesity. Obesity is defined as a medical condition when a body has excess body fat to the point where it increases the risk of other diseases, including diabetes and high blood pressure. People diagnosed with obesity typically have a BMI of 30 or greater.
Bariatric surgery, also known as weight loss surgery, is an operation where changes are made to your digestive system to help you achieve a healthy lifestyle. Bariatric surgery encompasses several types of surgeries including gastric bypass, gastric band, gastric sleeve, and more.
A new way of life is possible. At WellSpan Bariatric Surgery and Weight Loss, we can help you make the lifestyle changes needed to reclaim your freedom. Imagine freedom from weight restrictions, from feeling out of control and freedom to be the best version of you. Even if you've tried but can't seem to lose weight, our expert surgeons, dietitians and mental health professionals have the tools, experience and compassion needed to help you make a lasting change.
We understand that, for many people, maintaining a healthy weight is a lifelong struggle. Our program is designed with that in mind—offering you the latest surgical and nonsurgical weight loss options in a professional, caring and nurturing environment.
Why Choose WellSpan for Weight Loss Surgery?
We provide patients from all over western and central Kentucky with a wide variety of surgical and nonsurgical weight loss treatment options across five convenient locations:
Floyd
Lexington
Louisville
Paducah
Richmond
Our bariatric care staff specializes in helping patients choose the weight loss option that is best suited for their needs, while preparing them for life before, during and after their procedure.  When you choose us, you can expect:
Personalized treatment: We treat you like family because you are our family. Our staff tailors your care and treatment to your physical, emotional and lifestyle needs. We truly take the time to understand where you are coming from—and where and who you want to be.
Leading surgeons: Years of data demonstrate that it is the surgeon, not the patient or the facility, that has the greatest impact on outcomes during the bariatric surgery procedures. Our board-certified surgeons have performed thousands of minimally invasive bariatric procedures with excellent outcomes. Some have even been recognized as best-in-class surgeons by BLIS, Inc., a national bariatric insurance program.
Comprehensive options: Our teams are highly skilled and experienced in both bariatric procedures and nonsurgical weight loss treatments. Here, you will work with experts who specialize in all areas of medically supervised weight loss, including surgeons, nutrition educators, dietitians, exercise specialists, psychologists and nurse practitioners. They all work together with one goal in mind—helping you achieve the outcomes you need and deserve.
Accreditation: Some of our programs are consistently recognized for achieving the highest levels of safety, quality and cost effectiveness. In fact, our Lexington and Louisville programs have consistently maintained the American Society for Metabolic and Bariatric Surgery and the American College Surgeons' prestigious MBSAQIP accreditation for several years running. Our commitment to high standards helps you get the best possible care.
Complete education and support: Education is essential to positive outcomes and preparing for bariatric surgery. That's why we keep you informed at all stages of your treatment. This education begins with our initial information seminars. During these sessions, our surgeons walk you through each treatment in great detail and answer any questions you may have. We continue to keep you informed as you begin your treatment and beyond with information sessions and support groups to give you the tools needed to maintain a healthy lifestyle.